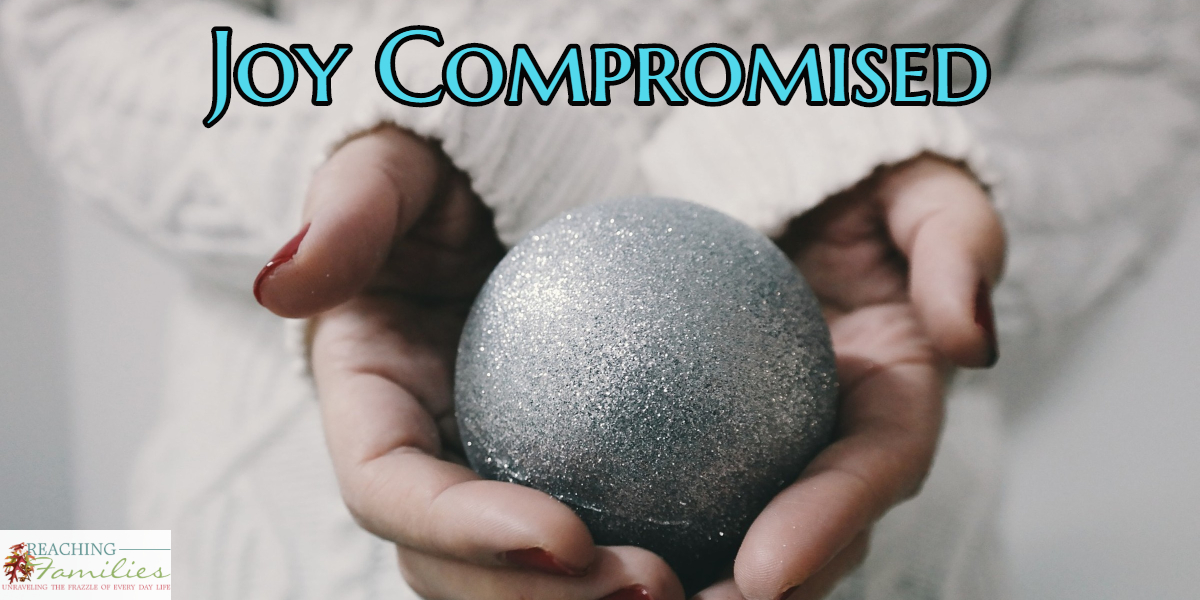 Life changes throughout our year can a lot of times compromise our joy. It is up to us to hold our heads high and move forward helping and being a blessing to those around us. I have known many who have had major losses this year and my heart hurts with them. For you see, we too have had those hurts in our own family. My mother penned this poem from her heart and I thought it only fitting to share with everyone. Sharing with her permission. We hope it will help someone.
Joy Compromised
It can't be explained
This sadness that creeps in,
Triggered by Holidays with
Families and friends.
So busy preparing everything;
Hoping to restore some joy
Damaged by circumstances
From which you had no control.
Trying to hold that expression
On your face that won't expose
How you are really feeling
Deep within your hurt soul.
"It will get easier" people often say.
Said someone who doesn't know
Anything about how you are feeling
After such a devastating blow.
See the glass half full-
You might force yourself to say
To demand that you be mindful
Of sweet blessings every day.
Coming to reality and looking around
You realize others are stuck in this mode
Fighting their tears from surfacing
But often do finally explode.
But the book isn't finished yet
You tell you hurting heart.
So for now, just practice 'happy'
Until 'happy' finally does start.
So GET up, bake those cookies
Trim that Christmas tree,
Wrap/bag all those packages
For your friends and family.
(KJV) "But I would not have you to be ignorant, brethren, concerning them which are asleep, that ye sorrow not, even as others which have no hope." I Thessalonians 4:13
written by: Yvonne Plunkette December 17, 2017
Thanks for sharing!
Friend, has your joy been compromised? Can we pray for you? Share with us in the comments.