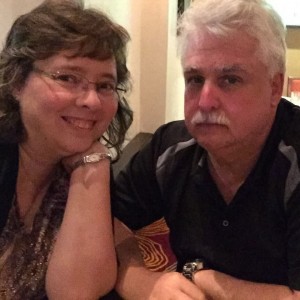 We are Mark and Eujeana Chism, veteran homeschool parents of 20 plus years. Our four children have graduated from our family homeschool. We have thoroughly enjoyed our journey and continue to enjoy what life's journey brings to us. Welcome to our little corner of the internet. We hope to share and encourage those who visit our little corner. Please enjoy, comment, and engage in the conversation while you are here.
More tidbits about us and our journey.
Dad
Mark has a B.S. and a M.S. in Organizational Management. He received his PMP certification in 2001 and remains active in the Project Management community including work with PM Centers USA. Mark obtained his CSSGB certification from ASQ in 2011 and obtained an ITIL v3 Expert in 2014
Mom
Eujeana has had the privilege of being a stay at home mom and Home Educator for 20 plus years to four wonderful children. She began consulting via HomeWorks by Precept in 2004 with homeschool families from all over the nation. She was a senior consultant for 6 year leading 2 different teams of consultants to further the homeschool blessings across the nation. Attending and speaking at conventions throughout the summer is just a blessing to add to the homeschool journey. Currently she is on staff at Precept Marketing as the Training and Customer Development Manager.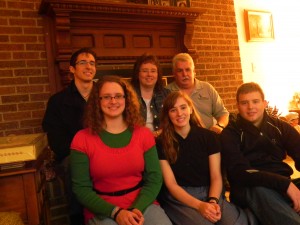 Family
Mark has had the privilege of supporting his wife and four children through the homeschooling journey of 20 plus years. Mark is a PM Global Transition Manager for a great company. We are from Tennessee and have been leaders of a family Home School group and counseled with many families over the years. Mark has taken time with each of our children to explore their interest. Some of the interests explored, participated in and researched were Classical Guitar, Soccer Refereeing, Amateur Radio, Emergency Services, Harp, Theater, Sewing Opportunities, Dog Training, Dog Shows and Photography. While Eujeana worked the academics, Mark took the opportunity to find out what extra curricular activities interested each child. Then, he made plans and worked out details to encourage them to explore those interest.
Eujeana, a stay at home mom and loves technology.  The family is all educated in the latest and greatest of technology. Along with enjoying dabbling in technology and anything that might make life a little bit easier, Eujeana loves to organize.  She has helped many homeschool Moms get past the fear of a typical homeschool day.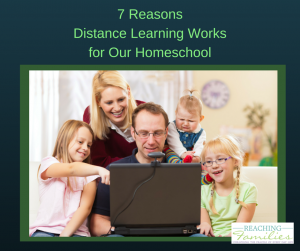 Curriculum Choice
We have been so pleased with our curriculum choice, so we began representing the curriculum in 2004. We are still traveling and sharing our experience with Homeschool Families.  Feel free to contact us anytime about our curriculum choice.
We are excited about the opportunities God has given us through Reaching Families Web Site. Our goal is to share more from our experiences. We hope to be an encouragement to everyone who visits.
Did you know that you have a CHOICE in this world today? Click to find out YOUR CHOICE.
In Joshua 24:15, Joshua clearly states that "as for me and my house, we will serve the Lord."
May the Lord Bless you and your family!
In His Service,
The Chisms