Creative Christmas Cookies
We all have a Christmas tradition. Well the Chism family favorite is the sweet smell of tons of Christmas cookies during the holiday season. Sugar, gingerbread, snickerdoodle, chocolate crinkle, seven-layer bar, mystery, cookies and that's just a few favorites. In our family Thanksgiving is for pies and Christmas is for cookies.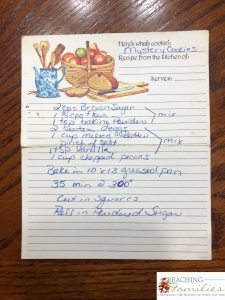 Mom premakes the cookie dough that needs refrigerated then we sit around the table rolling cookie dough in sugar. As a timer goes off every fifteen minutes little heads pop into the kitchen hoping to taste test the freshly baked cookies sitting on the tiered cooling racks.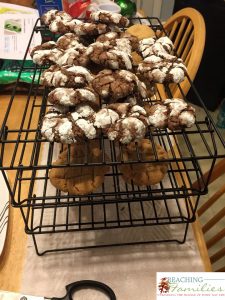 When we were little, all four of us kids would sit around the table with paint brushes in hand to "paint" shaped sugar cookies with colored icing. Over the years we have attempted gingerbread houses too, but I think sugar cookie painting will continue for generations. As our family grows so does the group of bakers at my mom's house, the newest member being my favorite and only niece who loves to help out in the kitchen.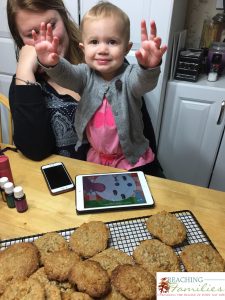 This family tradition is one that will last cause we always crave those crazy cookies.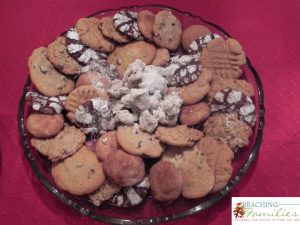 Here area some tools we use:
Check out some more of our Favorite Kitchen Tools