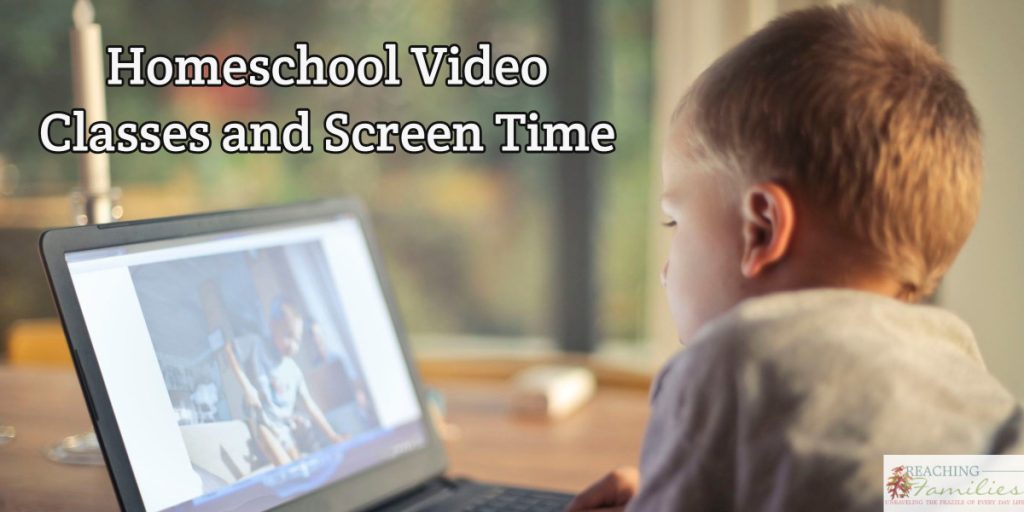 Are you worried about screen time? Is that why you haven't taken the leap to get help in your homeschool by using video classes? Screen time is all in your perspective. When you are facing up to 32 classes to teach daily finding help is key to destressing. Video classes can help relieve stress.
When we first began homeschooling, we too began by teaching each subject ourselves. We used the parent-led textbooks of BJU Press Homeschool. However, as we added children and then added them to our homeschool adventure we realize we were gonna need some help. What I needed was a faculty! How was I going to get a faculty? We couldn't afford a tutor for each child. Besides, I didn't want another person in my home. I still wanted to be in charge and be with my children, nurturing them and spending time with them daily. I wanted to take care of the lesson plans and what the assignments would be daily. Traveling has been in our genes so we needed to be able to take our help with us as we travel.
We love BJU Press Homeschool materials and we were so excited when they created the Video Classes. When our kids were little we did limit so-called screen time however we didn't view the Video Classes as screen time. We viewed it as their academic classes. What we limited was fun noneducational screen time. The old adage that screens are bad for you I just didn't believe it. Sure if you sit right up close, but I am the parent I can have them set the proper distance away.
Mine are all grown and now living adult lives and beginning their families. The educational screen time didn't hurt them, it only helps them to succeed. I wasn't superwoman! I am so thankful that we sought out and found the help of BJU Press Video Classes to assist us in our homeschool.