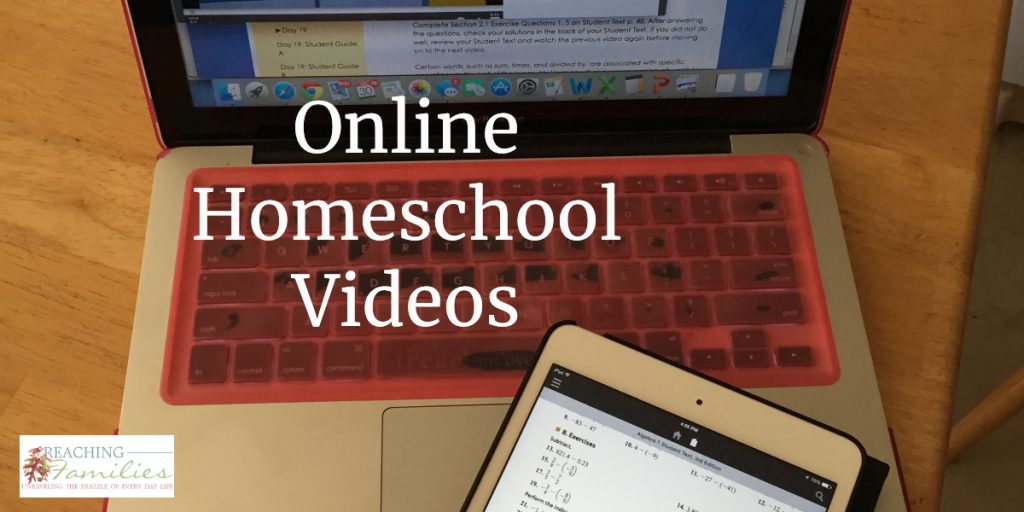 Are you still trying to find that help you need to effectively homeschool? BJU Press Homeschool is a great help to any homeschool family. Video courses are flexible and self-paced. The online platform is so simple to use and helps our children learn that independence we need them to have. Yet, we are still in complete control as homeschool parents.
Spring time is a great time to think about ordering any and all BJU Press materials. They usually run some type of sale during the spring. Watch your inbox for that sale! It is usually the best sale of the year.
Online Videos
A online sale is a great time to try online videos from BJU Press Homeschool. Some families add the online videos to the books they already bought for the year and others will simply purchase a full grade at a discounted cost and use the online textbooks rather than physical books. Then there are some who may order books to go along with the courses. It is always best to check the textbook editions to be sure they match the classes. There are even some who begin their school year in January rather than the traditional schedule.
BJU Press Homeschool Video Courses
BJU Press Homeschool Video Courses have helped our family for over 20 years and we are so grateful. I encourage you to give it a try.
Here are some other posts about our homeschool journey.
Seven Reasons the Video Course Worked for our Homeschool
How to have a Fantastic Day using Videos