BJU Press Biology for Homeschool
Teaching BJU Press Biology is not for the faint at heart. When I entered the journey of homeschooling my mind wandered at how we were going to accomplish teaching the high school subjects. I wasn't worried about every subject. However, science was definitely on my mind as a great challenge for me to actually teach. Thankfully the curriculum we chose created an option to assist us in that very endeavor and for that, I will be forever grateful.
Since science was not really my strong point I am thankful that the BJU Press Distance Learning teachers brought the subject to life for my children. Especially, bringing it to life for my youngest daughter who now holds a Bachelor of Science Degree in Biology. With her love of science and the great foundation she received through our homeschool and BJU Press Biology she now uses that knowledge sharing with others. I asked her if she would be willing to share some of her enthusiasm and love for Biology with us here on the blog. She agreed and this is the first of a 3 part series on her biology journey.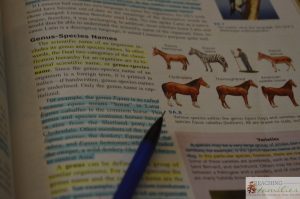 Facing the Biology Challenge
Guest Post by Leah (Chism) Mejia
As a studious middle schooler with a love for science, I began BJU Press Biology in 7th grade. Though I could take my time, frustration began to set in doing a high school course at a younger age. However, when my mom suggested simply stepping back to 7th grade science, my determination took over. I couldn't walk away from the challenge.
BJU Press Distance Learning Online wasn't developed at this stage in my education,  so I learned from the older version of this same program. I watched prerecorded satellite videos that took me on journeys I could never take in a classroom. On this journey, my passion for science blossomed. Though I often see complaints about these prerecorded programs having students buzzing in to ask questions, I often found this helpful when I also struggled with a concept. Other students' questions could also be encouraging when I realized I was grasping a concept difficult for others. The advances of Distance Learning Online allow students to communicate with teachers and other students who may be able to offer another perspective on the subject matter.
Homeschool Highlights
Mrs. Lacy's bubbly personality, yet direct approach to biological concepts, quickly made her my favorite BJU Press teacher. The fact that biology fascinated me (and still does) didn't hurt either. She transported me to the Grand Can
yon for a field trip, a landmark I still have yet to see in person. Mrs. Lacy taught me mnemonics for memorization of the taxonomic classifications that I used throughout college. She made genetics relatable and a down to earth idea. She even sparked my interest enough to begin planning the phenotype necessary for my future husband. What can I say? I'm a planner, but life didn't stick to my plan.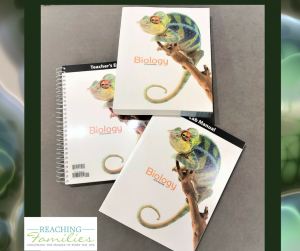 Science: Faith or Fact
Anyway, one of the more important aspects of my BJU Press Biology education included the discussion of evolution. A major emphasis of my high school science classes was the singular idea that "science is observable and repeatable". Upon my pondering this belief, I took it as my own. Note even Merriam Webster Dictionary defines science as "knowledge about or study of the natural world based on facts learned through experiments and observation." By this logic and between my homeschool education and church upbringing, I determined that neither creationism nor evolution is science, but both require faith.
With this theory in mind, I took the time to consider both for myself to determine which faith I should choose before being pummeled by the many pressures while studying science at a public college. Knowing that evolution would be the main faith taught at my college choice, Middle Tennessee State University, I began my analysis of faith with a book from Answers in Genesis to discover why creationists choose to go against the grain and believe in a Creator.
Have you considered a Distance Learning Program to assist you in your homeschool journey? Here is how it worked for our family How Distance Learning Worked for our Family
Biology Resources