Our Children are our heritage. As a wife and mother, homeschooling over 20 years, I am so thankful for my husband and his support as a father to our children.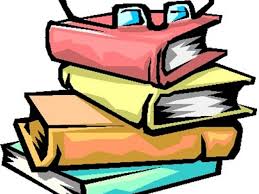 I have seen him sacrifice to provide for us and to make sure that we have all that we need and much more through the years.
Children are a Heritage
My husband researched our curriculum choice and he has also researched the interests of each of our children. Each child is different and has different desires and that is what we wanted to encourage and build upon through the years. He wanted them to have a heritage to be proud of as they continue the journey through life. My husband has refereed with our boys and gone to many a music concerts. With one child he studied and got his Amateur Radio license. For one of our girls he worked extra jobs to buy a harp. He sought out the harp and the classical guitar teachers. While trying to work and support us he still found time to research sewing classes and teachers and dog training classes and dog shows all in a effort to work on each child's interest during our homeschool journey.
He wrote this article and many others early in a journey.
A Heritage and a Prize
Psalms 127:3 "Lo, children are an heritage of the Lord: And the fruit of the womb is His reward."
We often times read in the Bible of rewards or prizes. Paul uses the illustration of a prize being set before us. We also read of crowns or hear of heaven as a reward, but God gives us a reward in children. Being willing to take this reward and cherish and honor what God has given unto us. We should take and wisely invest our time and effort in the training, the polishing and the cleaning of the soot which the world tries to use to hide the reward.
I find it very interesting that in the same verse, the word heritage is used to describe children. If you have ever worked on a family tree, there are branches you would like to cut-off, but all of these branches make-up our earthly heritage. Whether we like it or not those branches are still there. God also provides us with a spiritual heritage. A heritage with Paul and Peter, Rayhab and Ruth, Abraham and David. The only way to pass that spiritual heritage on from generation to generation is to pass it on to our children.
Spiritual Heritage
As we pass on the spiritual heritage and teach our children about God and show them His plan of Salvation, that reward begins to shine brighter and brighter. It begins to reflect the light of the One who truly owns the reward. He has let us care for His prize and we should return it to Him shining bright and reflecting His glory.
Copyright © January 1998 By Mark Chism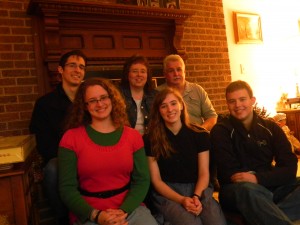 A couple books we recommend that helped us:
Ladies we have choices. Please choose wisely. As a couple it is team work through out life. Cherish the man God has given you. Encourage his leadership.