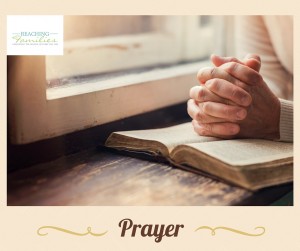 Recently I had the privilege of hearing a series of sermons on prayer. The sermons addressed a number of topics, including the necessity, the purpose, and the proper attitude of a believer regarding prayer. I must confess that although I have been a believer for many years, I have never been as faithful in my prayer life as I should have been. These messages from God's Word have been a needed challenge to me and have encouraged me to advance in my prayer life.
Primary lessons I have learned about prayer
One of the primary lessons I have learned about prayer is that God commands us to pray. He demands that we bring our requests to Him and to express them directly to Him even though He already knows us, knows our needs, and even knows what and how we should ask. This is because He wants us to demonstrate a genuine dependence on Him in every part of our lives. One reason that I do not pray about some things is that I think I can manage them myself. I may not be willing to say that out loud, but when I act like I do not need God's help, that's what my actions are saying. That attitude does not demonstrate a dependence on God but reveals a dependence on myself.
Pray faithfully for my children
One of the things about which I have become more burdened to pray for is my children. When they were smaller, I did pray for wisdom to help me train them in "the nurture and admonition of the Lord" (Ephesians 6:4), but only when I had a problem of some kind. As my children have grown, and as their lives have become more complex, I have less and less direct influence on their lives; and I have been compelled to pray more. My regret is that I did not pray more faithfully for them when they were younger. I did not realize it as fully back then, but I was just as dependent on the Lord to work in their lives and to influence them for His purposes as I am now. Prayer brings honor to God in my expression of dependence on Him, and the lives of my children are most secure when they are firmly in His hands rather than in mine.
Roger Bradley
Homeschool dad of 5 and a university economics professor