Mother's Day!
As I reflect on motherhood, so many things come to mind.  I was talking with my mother and we began to reflect on her mother, my grandmother. She was truly an inspiration to me and all those she came in contact with through life's journey.  Our family loved her so and we still appreciate the memories we got to share with her through the years. She is truly missed. She left us for her heavenly home after battling illness. So thankful she is in a better place now.  My mother penned this one day while she was longing to talk to her mother again if she had just one more time.
"One More Time"
I'd love to take the day off and spend
It totally with you.
We'd go to get chicken for lunch
And then go shopping too.
I'd ask again for your advice
For making coconut pie
You'd tell me again that mine was fine and
I'd know that that was a lie.
But you always knew just what
To say to make things just right
It gave me cause to try again
With confidence in sight.
I'd ask you about your arthritis pain
And how you manage each day
"Can't the doctors do a thing?" is
Something I'd always say.
We'd laugh all day about stupid things
And window shop the stores
Criticize the new styles of clothes
But finally buy some more.
We'd go home exhausted, feet hurting
Feeling the need to cry.
With coffee in hand, we'd sit for hours
Watching the hummingbirds fly.
I still need you mom, I still miss you mom, I appreciate you more each day mom
Most of all, I still love you mom–
Wish I could tell you one more time, "Happy Mothers Day"
Written by my mother Yvonne Plunkette about her mother, my grandma Sue Herron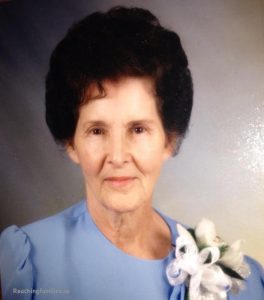 Love you Grandma Sue
We need to hold our mommas close cause one day we will want one more time.
Happy Mother's Day Momma!
I love you!
Eujeana Chism
Mother to Four Awesome Children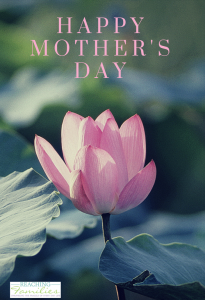 Are you struggling in your motherhood journey? Please check out this post from a friend of mine. O the Drama! and Whisper's we hear so often.